- Team Workflow - OPTIMIZE YOUR HYBRID COLLABORATION
Team Workflow @Teams is the training for you who want to create optimal conditions for sustainable and effective collaboration with the help of Microsoft Teams.

Team Workflow is the course for you who wants to create optimal conditions for sustainable and effective collaboration with the help of Microsoft 365.
The course is intended for you as a leader or somebody who is in charge of developing structures and guidelines of your organisation. The goal of this course is to give you key role knowledge together with clear methodology that will minimize any friction or wastage during the transition to a more complex platform.
The course is built around a tested process that will, step by step, support your team towards a better work flow. We will meet up with you during four sessions, three hours each time. You will have time in between these sessions to practise on your own. This way you will develop both great competence within work methodology as well as technical skills for the tools we are using.
Please find upcoming dates of the course below: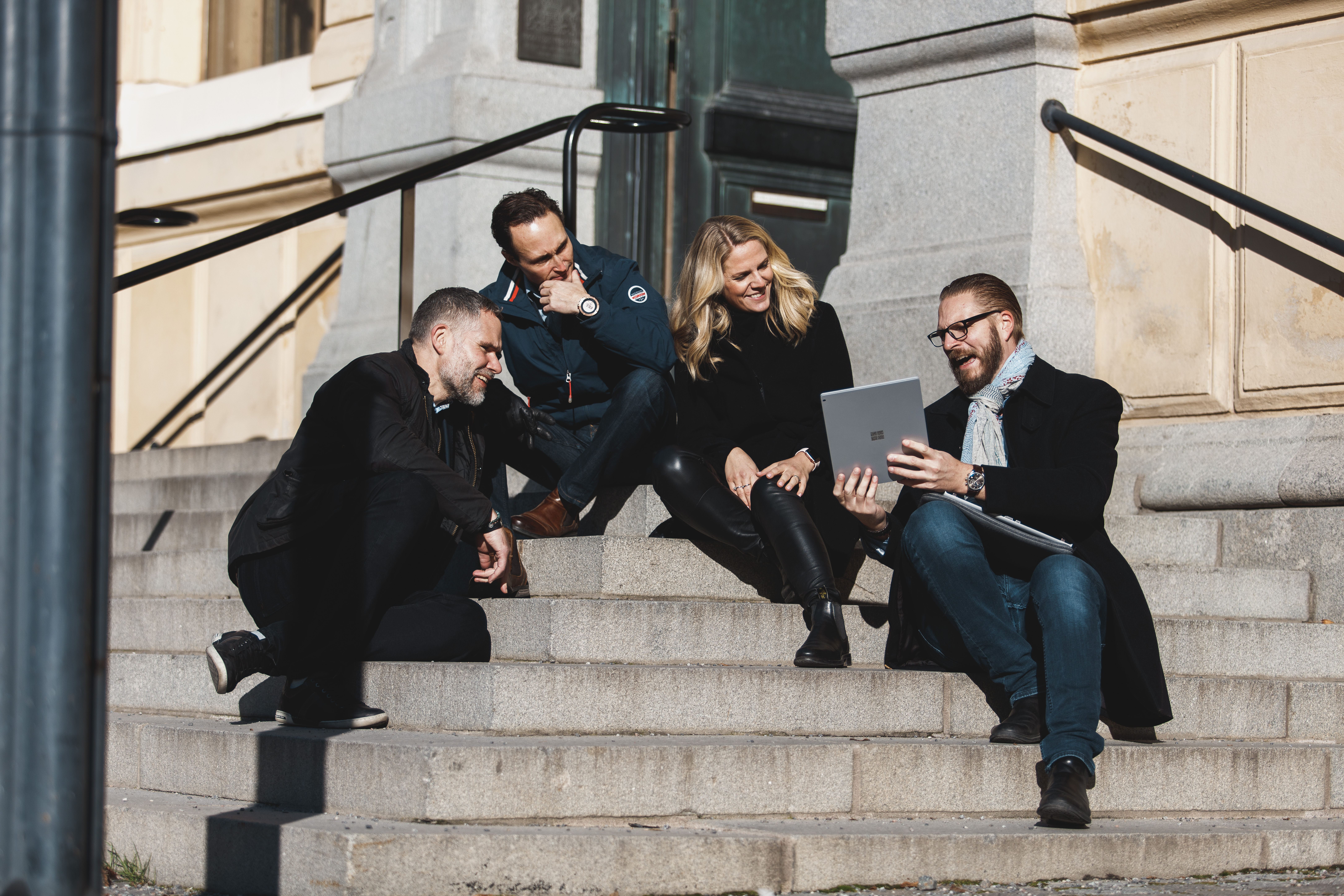 Microsoft Teams with integrated apps such as Planner, SharePoint, One Note and To-do creates possibilities to an open and
more communicative way of working together. With smarter collaboration tools it becomes possible to create the desired flexibility and availability. In the same time, there is a risk of our work situation becoming more limitless, unclear, reactive and messy. Especially if we start off with our work in Teams without a clear strategy.
It is easy to lose focus and to work parallel in different contexts with different expectations. By building up competence in how we create effective collaborations and avoiding uncertainty and reactivity we are able to use Microsoft Teams as a support, to create clear structures and guidelines based on the goal and content of different collaborations and the need of the participants.

At the end of the course you will have learnt the following:
How you avoid the most common pitfalls in the digital work environment.
How to create the best conditions for effective and sustainable collaboration within a team.
To set up a clear and logical structure that will make Teams/Microsoft 365 the most natural hub for your collaborations.
To strengthen the team and it's productivity through clarifying priorities, delegations and responsibilities through the use of Planner.
To organise documents and notes in Teams/Share Point to enable transparency and co-editing.-
To streamline your communications through the understanding of how to use the chat function, e-mails and posts in the smartest possible way.
How you, through clear team guidelines, create a balance between the need to focus and fast digital accessibility.
Introduction: the hub for collaboration - methodology and technique in Microsoft Teams
Create "waterproof" structures for Teams and channels for effective information sharing (SharePoint) and open communication (Chat/Feed)
For increased productivity - create clear To-Do structures within Planner

Defining guidelines for effective communicatio

n (incl. meetings) and create balance between the need for availability and individual focused work.
The course also includes a customized coaching program to follow up on progress and the development of methodology.

REFERENCES
Intresseanmälan
Det finns inga planerade tillfällen. Du kan göra en intresseanmälan genom att fylla i formuläret.