- Team Workflow - Collaboration with Microsoft Teams
Team Workflow @Teams is the training for you who want to create optimal conditions for sustainable and effective collaboration with the help of Microsoft Teams.

In this process you will learn how to set-up MS Teams to enhance collaboration within your team. You will develop structures and guidelines for the team's best practices in a logical and simple way. You will also integrate the physical and social perspective of the work environment to make sure that the total experience of the workplace will be clear and supportive.
The aim is that no one within the team shall lose time or energy on searching for information or loosing focus from multitasking due to confusing structures, poorly set-up of tools or unclear expectations.

This process is delivered virtually. It is divided into four interactive workshops, 3 h each.
Upcoming dates for the four sessions are:
| | | | | |
| --- | --- | --- | --- | --- |
| Part 1 | Part 2 | Part 3 | Part 4 | Start time, each day |
| | | | | 09:00 am |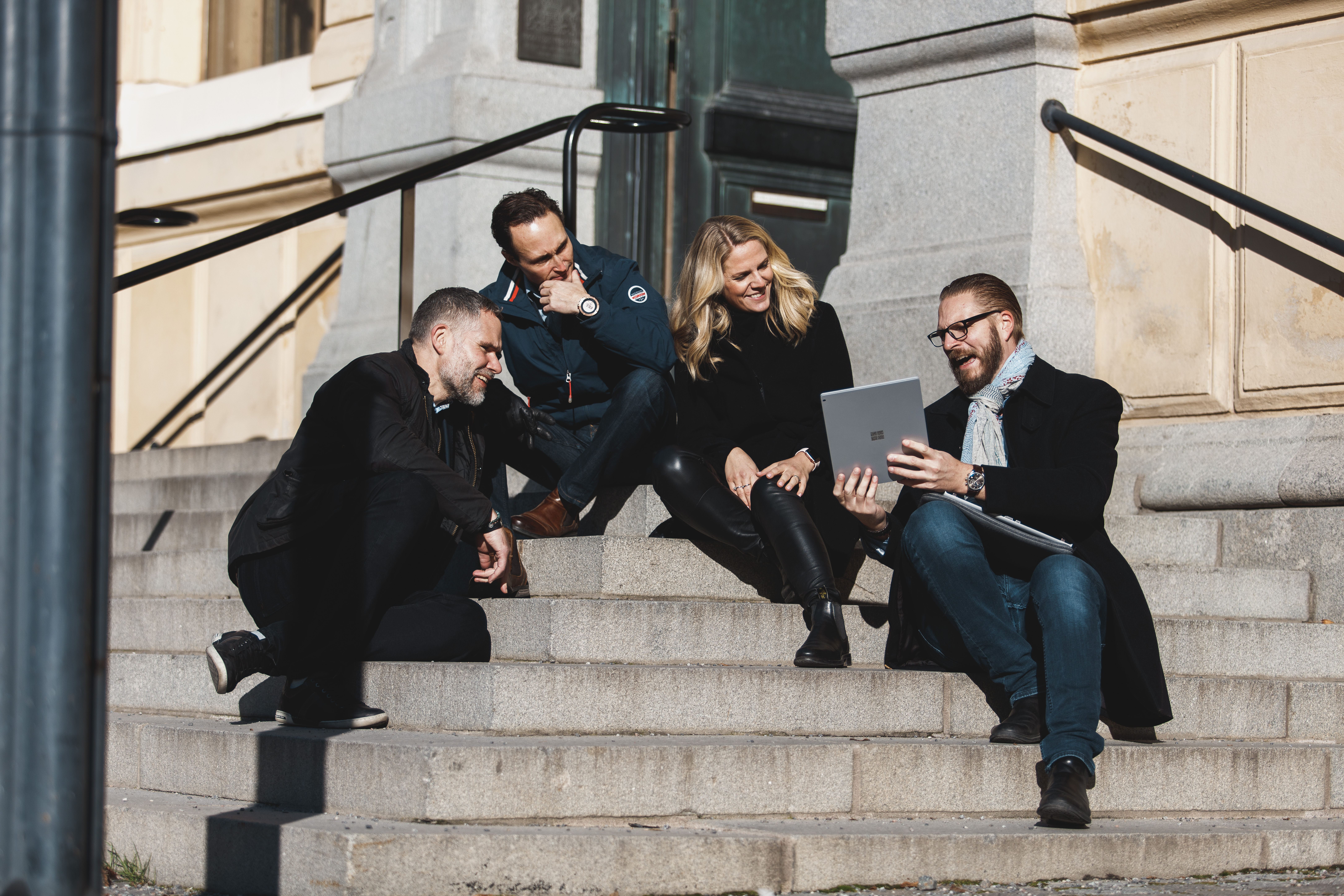 This process is for you who are the leader and/or responsible for setting up and clarify how to use MS Teams as the hub for effective collaboration in your team.
As a leader you have the important role to clarify expectations in your team on how to work in the digital work environment integrated with the physical and social perspectives.
The goal is to support you to implement a clear way of working that minimize friction, waste of time and energy in the transition to a new powerful, yet complex collaboration platform.
In a more connected world, where speed of change is driving the complexity of the everyday work, a more flexible and agile mindset is needed. MS Teams and the tools Planner, SharePoint, OneNote and a few more, arranged properly, can enhance collaboration into a common workflow for the team.
Now is a great opportunity to use the digital workplace transforming it into a modern and effective way of working.

- Understand the basic prerequisites for effective and sustainable collaboration
- Set-up clear and context-based structures encouraging collaboration within MS 365
- Build tailor-made "hubs of collaboration" for specific team constellations
- Strengthen the team's agile abilities by clarifying priorities, actions and follow-ups with help of Planner
- Organize documents on SharePoint accessed and co-created directly from MS Teams
- Balance the team's need for focused work vs availability by having a clear idea on how to communicate in Teams
- Develop guidelines that clarify best practices for the team



- Introduction: the hub for collaboration - methode and technique in Microsoft Teams
- Create "waterproof" structures for Teams and channels for effective information sharing (SharePoint) and open communication (Chat/Feed)
- For increased productivity - create clear ToDo structures within Planner
- Defining guidelines for effective communication (incl. meetings) and create balance between the need for availability and individual focused work


REFERENCES