- iWorkflow - Special Edition
This condensed training is for you that have participated in a workflow training previously. Update your ways of working with the latest new in Microsoft 365 and complement with our new modules for effective and sustainable collaboration. The goal is to give you an even better workflow and strengthen your self management and collaborative skills as a knowledge worker in a hybrid work environment.
"Proud and happy people doing real work!" /iManagement

Do you recognize the changed conditions?

- We have more digital tools
With a plattform such as Microsoft 365 the risk of information overload in an large number of channels increases. I need to adjust my ways of working to include the new toolbox in order to keep my overview and not fall into reactivity.

- I perform in a hybrid world of work
Today I shift more frequently between digital and real life work both from the office and from home. I need good routines for not loosing my relations and a clear structure for not dropping work to be done.

- We collaborate more intensly
The complexity and degree of dificulty of knowledge work increases. That is manifested in the number of meetings and need for communication.We need to collaborate more effectively both to release time for individual focued work and to get clearer results and stronger relations in our joint efforts.
News special edition:
- Update your ways of working toolbox with best practices in Microsoft 365.
- How you succeed to be effective also in a hybrid world of work.
- How you elaborate your collaboration skills in order to boost your performance and leverage your performance.
| | | |
| --- | --- | --- |
| Del 1 | Del 2 | Del 3 |
| - | - | - |
| - | - | - |
| | | |
| | | |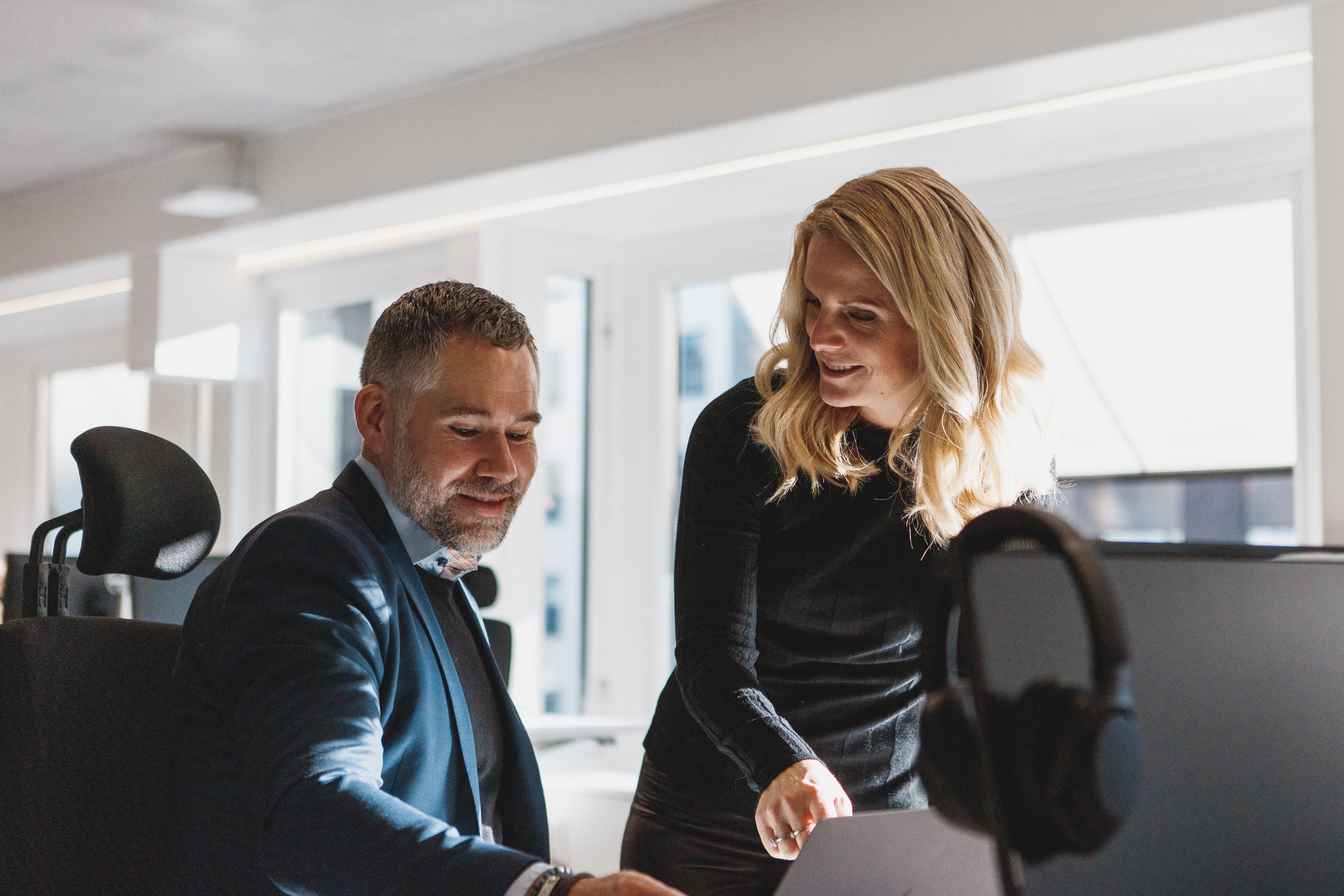 THREE CHALLENGES iWORKFLOW WILL HELP YOU SOLVE

Mental overload
In a world where an avalanche of information is the norm, you risk overload and hyper activity. The pace of collaborations is increasing, there is a rapid change of focus, and we are constantly making decisions. More freedom, more people demanding things from us and greater complexity is putting more pressure on our brains. We need a way of working that help us set clear boundaries and change focus on a conscious level, in order to avoid mental overload.

Reactive way of working
Your plans are easily deterred by events that appear when you collaborate with others. You get trapped in a negative spiral of too many meetings, e-mails, and chat conversations. As a result you're constantly interrupted, with little time to focus and an ever growing to-do list. Working reactively lowers your creativity and your inner motivation. This causes our collaborations to lose commitment, decreasing trust in the group in the long run.

Lack of human relations
Switching between digital communication and physical meetings in a hybrid work space increases the risk of weakening social connections and impaired relations. A feeling of loneliness can lead to lower performance for the individual, less interconnection and weaker teams. In a hybrid environment, more complex tasks and the need for innovation and problem solving demands a way of working that promotes collaboration.
REFERENSER

- Som chef, hur har du kunnat tillämpa dina lärdomar från Workflow?
"Jag tror jag är en chef som man kan lita på i större utsträckning, som kan driva många frågor parallellt utan att tappa något."
"Vi i chefsgruppen använder metoden ni lär ut för att reflektera och för att ge feedback. Vi delar våra insikter med varandra."
- Vad har varit den mest oväntade positiva effekten av att ni börjat arbeta enligt Workflow-metodiken?
"Personligen känner jag att jag blir gladare och kan ta helg lättare när känner kontroll. Jobbar aldrig på helgen längre."
"Det har varit en ögonöppnare för mig att se mina ovanor och lett att jag idag kan ifrågasätta varför jag gör som jag gör och träna på att göra det bättre."
- Hur har Workflow-metodiken hjälpt dig i ditt ledarskap?
"Det har gett mig en äkta känsla av kontroll och det har lett till att jag är mer närvarande i möten. Sitter inte och tänker på annat. Det hoppas jag märks. Jag får ofta höra att jag är väl förberedd. Jag har också blivit bättre på att se allt bra jag gör och vill jag hjälpa mina medarbetare med också. Det är viktigt att se tillbaka på allt positivt som hänt och inte bara fokusera framåt. Det kan man behöva träna på."
- Skulle du rekommendera Workflow till en vän/kollega?
"Det har jag redan gjort jättemycket och många gånger. Jag tycker detta är toppen!"
WORKFLOW - BAKGRUND
Dagens allt mer mobila, digitaliserade arbetsliv är flexibelt och ger oss många nya möjligheter. Samtidigt sköljer information och intryck över oss allt snabbare och i allt fler kanaler. Utvecklingen accelererar och tekniken gör att vi kan vara fullt tillgängliga hela tiden. Som individer behöver vi ofta ställa om snabbt och byta fokus för att lösa olika utmaningar. Vi måste konstant fatta olika beslut, såväl viktiga som oviktiga. Att kunna fokusera på rätt sak och planera sitt arbete kräver bra självledarskap. Det är nyckeln till hållbar personlig effektivitet.
Att leda sig själv mot målen, balanserat och utan stress, kräver en effektiv arbetsmetodik och en tränad förmåga att använda resurser och arbetsverktyg effektivt. Genom att träna Workflow frigörs både tid och energi för ökat självledarskap. Medarbetare kommer i balans tack vare bättre färdigheter i att fokusera, hantera information, arbeta strukturerat, prioritera, planera och kommunicera. Det bidrar till arbetsglädje. Resultatet blir en hållbart effektiv organisation som är produktiv, kreativ och flexibel, samtidigt som medarbetarna har kraft kvar efter jobbet.
Intresseanmälan
Det finns inga planerade tillfällen. Du kan göra en intresseanmälan genom att fylla i formuläret.